Lightspeed is a 6-month acceleration program ran by Lefebvre Sarrut in Continental Europe. The first batch of startups will include teams from the Netherlands, Belgium, Germany, France, Spain and Italy. They will benefit from in-house experts and mentors on local markets as well as bespoke coaching and inspirational keynotes.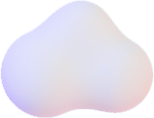 Esther van Doesburg

Local lead coordinator 🇳🇱
(Chief innovation manager @ SDU)
Working as an enthusiastic Chief Innovation Manager and responsible for a team operating in the area of large-scale and disruptive innovations for legal, tax and corporate markets. Main characteristics: conceptual and communicative strong, result driven, proactive, connector.


Huub van der Meulen

Local lead coordinator 🇩🇪
(Strategy director @ Lefebvre Sarrut)
Every day is a learning day, as a Director Strategy and M&A of Lefebvre Sarrut it's my obsession to be inspired by the evolving world around me and to share my experiences and insights with colleagues and business counterparts. I strongly believe that a solution exists for every problem.

Accelerator Advisory Board